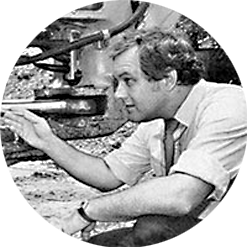 "If it's worth presenting, it's worth presenting in a way that will be remembered"
As a maintenance training officer at one of Australia's biggest mines, Barry Coventon recognised the need for practical and engaging training for industry workers. So in 1981 Barry started Performance Training (now Pertrain) to meet the training needs of both the organisation and the learner.
Initially Pertrain created 'on-the-job' and classroom instruction for technical and specialised applications e.g. hydraulics, pneumatics, transmission systems and diesel engines. This training was designed and delivered in line with Barry's philosophy of "If it's worth presenting, it's worth presenting in a way that will be remembered".
Still keeping its roots in the technical and safety training areas, Pertrain has continued to evolve and our services now include fully accredited eLearning solutions with digital content and learning management software.
With a growing demand for nationally accredited training, Pertrain's training department became a stand-alone business unit and in 2011 became a company in its own right. Performance Training Pty Ltd is a Registered Training Organisation (RTO) offering a full range of training options including competency and licensing requirements.
---
OUR PEOPLE
Diversity makes our team unique
Pertrain's outstanding reputation within industry is the direct result of cooperation and collaboration by our team of qualified and skilled professionals working together, creating the best possible outcome for all clients. With a team as diverse as the qualifications and skills listed here, Pertrain will be able to assist your company / industry to find a training solution to suit you.
Management
Training and Assessment
Technical Writing
Desktop Publishing
Web Design and eCommerce
Computer Programming
Information Technology
Quality Auditing
Education
e-Learning
Journalism
Public Relations
Indonesian Languages
Business Administration
Psychology
Aerospace Technologies
Telecommunications
Engineering
Civil Construction
Scaffolding and Formwork
Project Management
Health and Safety Investigations
Environmental Compliance
Risk Assessment
Emergency Response
Ancient History and Archaeology
Photography
Animation
Graphic Design
Physiotherapy
Management Team
Glen Coventon
Executive Director
Since 1991 Glen has focused on the graphics, multimedia, eLearning and R&D side of the business.
Bryce Coventon
Director
Bryce has been Pertrain's Managing Director since 2007 and a technical writer since 2003.
Sue Coventon
Founder
Barry and Sue Coventon registered Pertrain as a business in 1981 after identifying a need for 'quality and meaningful training'.
---
OUR PHILOSOPHY
Ethical, accountable, innovative, supportive
At Pertrain, our first responsibility is to the end user of our products – learners, candidates, trainers and assessors. In striving to meet our customers needs, we endeavour to create innovative training resources at a reasonable cost, while providing ongoing support to continuously improve our products to meet industry's present and future needs. We are responsible to our employees and partners to provide a safe and healthy work place, opportunities for professional and personal development and a good work-life balance. In return, our employees and partners adhere to Pertrain's Code of Conduct and perform their duties to the best of their ability, in an ethical and accountable manner. We expect our employees and partners to create innovative solutions to issues that arise and to support each other and our customers to implement these solutions.
---
AWARDS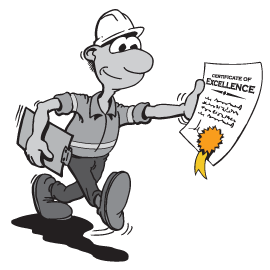 Pertrain has won numerous business and industry awards recognising our contribution to training and safety. We take great pride from the working relationships we enjoy with each of our clients and their positive feedback on our products and services. Some of the awards we have received include:
Queensland Government Export Excellence Award – Education and Services
Department of State Development – Business Management Award
AMP Excellence in Business Award
Sunshine Coast Excellence in Business Award
Information and Communication Technology Award
Department of State Development – Information and Communication Technology Export Award.
Check out our facebook page "
www.facebook.com/Pertrain.Pty.Limited
" to keep upto date with what happens at Pertrain.