Equipment Pre Start Checklist
An equipment pre-start checklist helps you to assess the serviceability of your equipment during your daily walk around check.  The checklists will assist to uncover potential hazards or flaws due to misuse, wear and tear or poor maintenance.
They will also help you meet your Primary duty of care under the Work Health and Safety Act 2011 and Work Health and Safety Regulation 2011
Primary Duty of care creates the primary duty to ensure as far as reasonably practicable provision of safe plant & structures, safe systems of work, information training and supervision.
Pertrain can create pre-start books for any plant, equipment or vehicle you may have on your work site.  If you need something in particular contact us now.
---
Inspecting Equipment
As an operator, it is your responsibility to conduct vehicle and equipment inspections.
Inspections play a crucial role in reducing workplace hazards and providing a safer and more efficient work place.
This module on Inspecting Equipment will help you understand the importance of conducting machine inspections and the steps involved.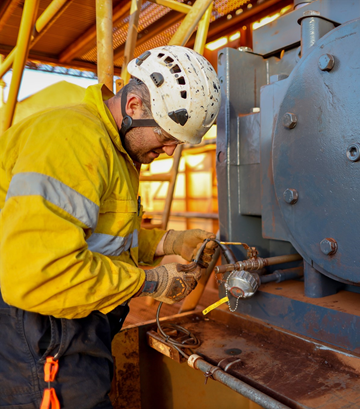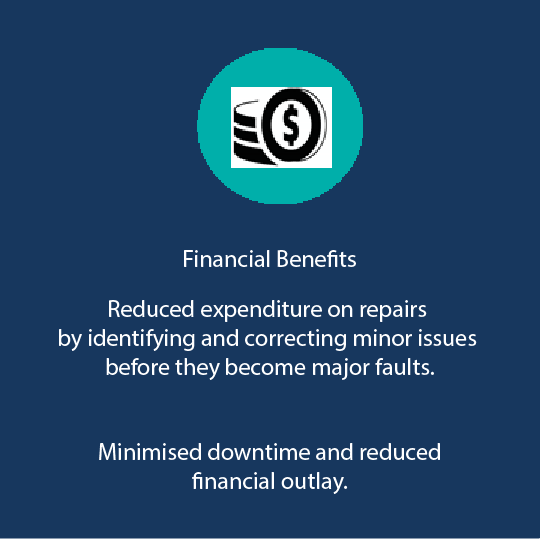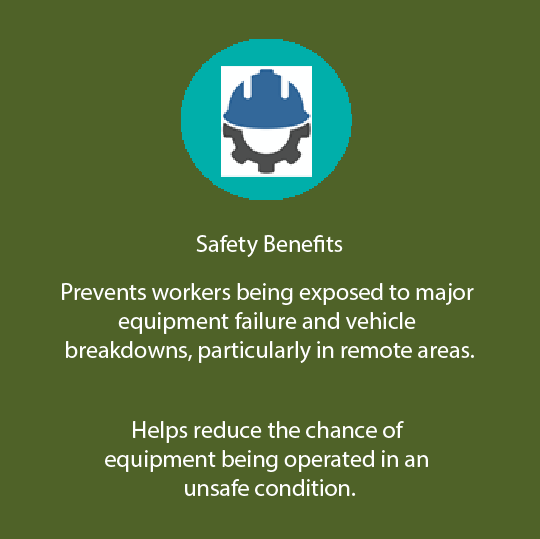 ---
The Basics …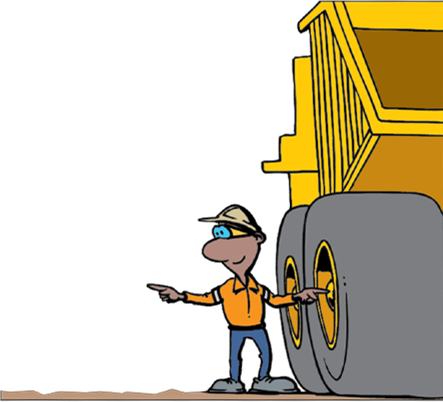 Before operating or transporting any equipment, you must have the skills and knowledge to effectively complete your work without causing damage to the equipment or environment and ensuring the safety of all personnel.
Only operate equipment that you are trained and authorised to operate.
Always follow site procedures and instructions.
Report all hazards and faults.
---
In most cases, information about your task will be made available by your supervisor during a shift briefing.
Information can come from a variety of sources such as:
Other operators: handover / shift report, JSA/JHA, fault report, logs
Original equipment manufacturer (OEM): operations and maintenance manuals
Subject matter experts (SME) such as engineers, geologists: reports, technical drawings, plans, schematics
Make sure that you understand the information you are given so you can apply it to your work.
---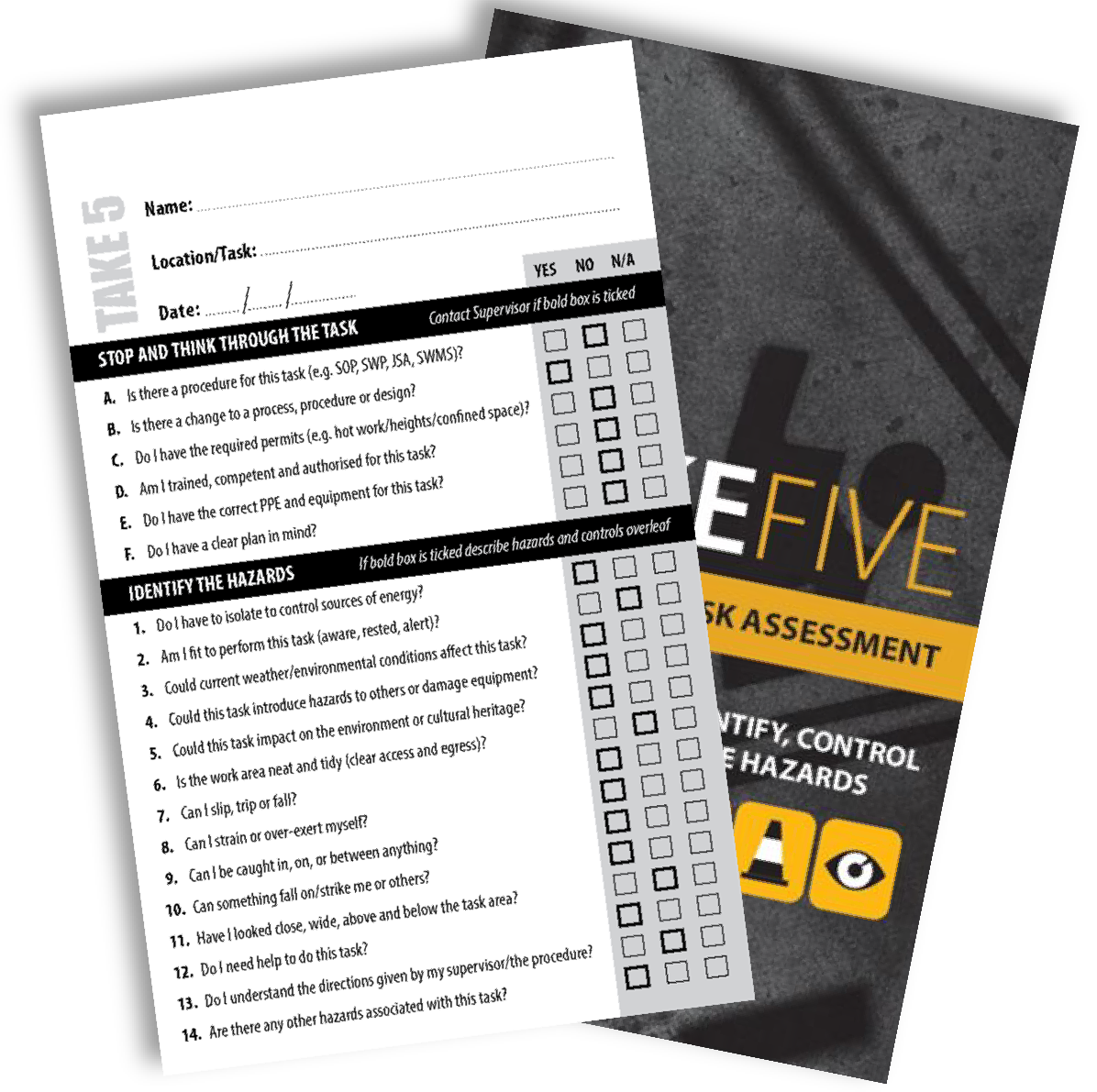 Before conducting a pre-start inspection:
identify hazards using a Take 5 or other personal risk assessment method and manage the risks
check the equipment pre-start inspection book for information
check the machine for information, out of service
or danger tags.
---
Need for Equipment Inspection
Conducting a pre-start inspection will help identify:
damage to the frame, body or housing
loose, bent or missing railings or steps
missing or damaged safety guards
damaged mirrors, windows, doors, hatches and latches
damaged tyres or tracks
low fluid levels
environmental concerns, such as leaks, excessive smoke, noise or vibration.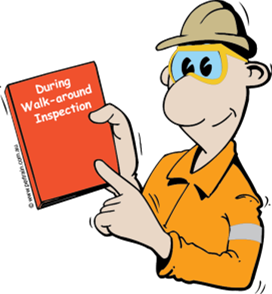 ---
Plan and Prepare for Inspection
Make sure that you have accessed, read and understood all the necessary information so you can work safely, effectively and efficiently.Including:

---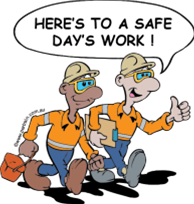 Check the tools and materials you require to make sure they are safe to use and fit for purpose.
Tools and materials may include:
Hand and power tools
Cleaning tools, rags and cleaning products
PPE
Mobile technology such as two-way radio
Spare parts and consumables such as oils and grease
Signage and barricades.
If you identify any faults or damage, tag the item out-of-service and report the issue to your supervisor.
If materials or consumable items are running low, report it to your supervisor. Don't leave it for someone else.
If you are using any chemicals (including fuels, oils and cleaning products) make sure they have been approved for use on site and that you have access to the appropriate Safety Data Sheet (SDS). Always read the label on chemical containers and use strictly in accordance with site procedures and the manufacturer guidelines.

---

Inspection Guidelines

Check the equipment or vehicle before every shift or handover.

Make sure the machine is on a firm, flat surface and isolated against unexpected start up or movement before starting the inspection.

Make sure to conduct the inspection in the same direction every time.

Complete the paperwork as you go.

---

Make sure that accurate reporting of the inspection is made in accordance with company policy.

Using a printed checklist can help to ensure all items are inspected correctly every time in line with the Original Equipment Manufacturer (OEM) manual.

---

A pre-start inspection is conducted in 3 steps

---

Step 1 — Walk-around Inspection

Evaluate your equipment's condition by:

Click each tab to learn more.

---

Step 2 — Cabs and Controls Inspection

Check your machine's cab and controls with these actions:

Click each tab to learn more.
---
While conducting your pre-start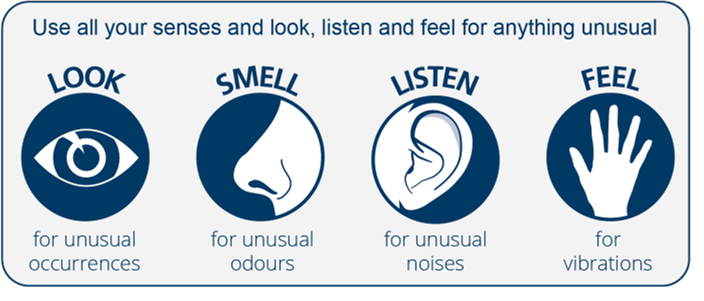 ---
Faults
Refer to the OEM manual to:
Check equipment specifications, limitations and normal operating parameters
Determine material quantity requirements such as fuel and oil capacity, spare part numbers, etc
Understand how to respond to warning systems and alarms.
Respond, record and report faults according to your company's policies and procedures. This will include:
Attaching out-of-service tag
Completing appropriate documents such as the pre-start form or maintenance report
Reporting the fault to the appropriate personnel, e.g. supervisor, maintenance department.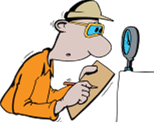 When completing records and reports, make sure they are easy to read, concise and clearly reference the item/s that require repair or replacement.
---
Good communication and teamwork is an important part of working safely and efficiently.
At work you may need to relate to people from a range of cultural and ethnic backgrounds with varying knowledge and abilities. Always be respectful. Listen carefully, speak clearly and use questions to identify and confirm requirements and share information.
Communication types include verbal (pre-start meetings, two-way radio), written (tags, pre-start inspection books, reports, signage) and signals (hand signals, horns, alarms).
---
Continuous Improvement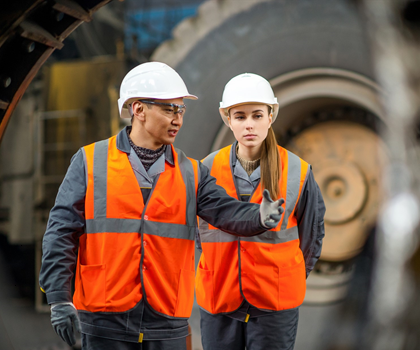 Everyone should contribute to ensuring that their workplace is as safe and efficient as it can be.
To play your part in continuous improvement:
Contribute to workplace responsibilities, such as site environmental and sustainability frameworks and management systems.
---
Course Summary
As an equipment operator you have a primary responsibility to ensure your equipment is safe and in good condition before you begin work.
Equipment inspections play a crucial role in reducing workplace hazards, equipment damage and injuries.
Insufficient or inadequate maintenance can cause serious damage to people, equipment and the environment.